World Wide Shipping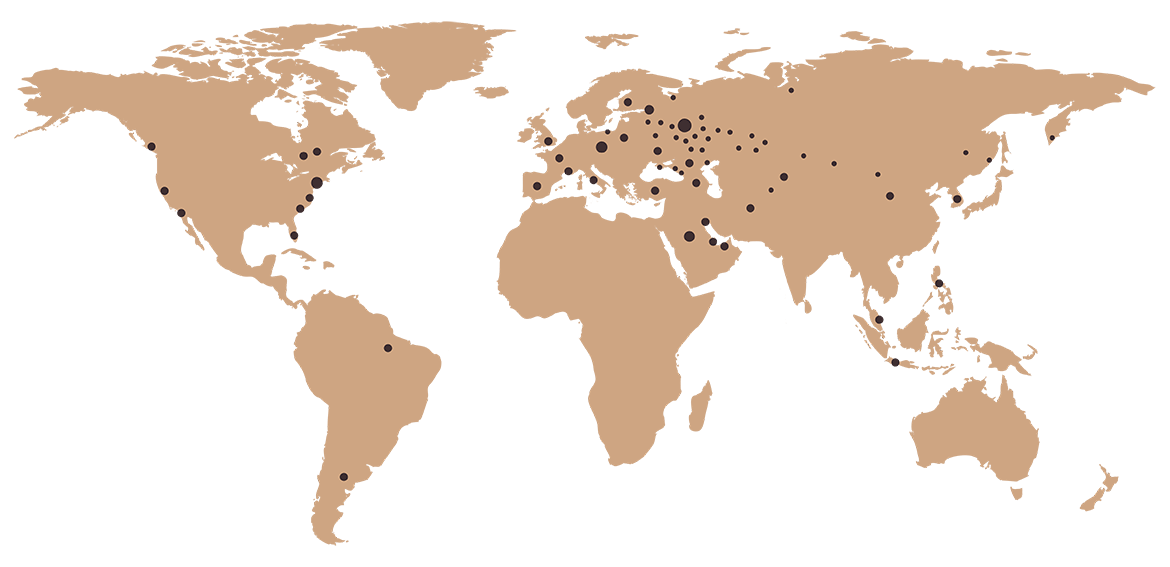 Do you want to buy a club kitten?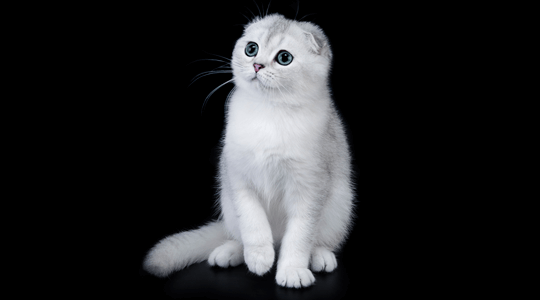 Do you want to buy a Scottish Fold kitten?
Scottish fold cute cats with funny lop eared. Scottish Folds have a very flexible character, they are submissive and friendly. Scottish Fold cats are patient and sociable, get along well with other pets. Their kindness is especially appreciated, thanks to which Fold can be have in families with small children.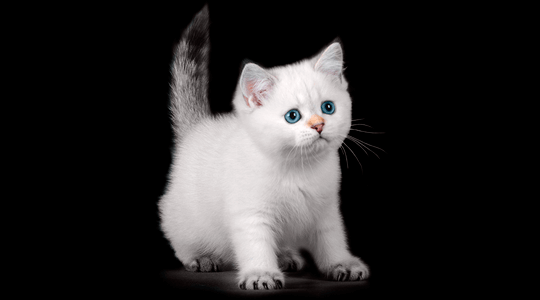 Do you want to buy a Scottish kitten?
Scottish straight-eared cats with a doll-like appearance have conquered millions of hearts all over the world. Scottish Straights have a calm, balanced character. Scottish kittens are affectionate and patient, due to which they get along well with adults and children in the family. Their care is minimal, including feeding and cleaning the toilet.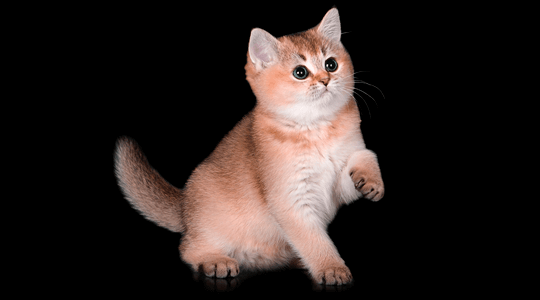 Do you want to buy a British kitten?
British cats are stately and royal-looking thanks to their handsome, smiling face and a padded coat. They are quite independent and reserved. They belong to cats of calm breeds. British kitten always keenly feel the mood of the owner. They get along well with children and adults, they can be distrustful of strangers. British cats are unpretentious in their care, requiring only feeding and cleaning the toilet.
Do you want to buy a Abyssinian kitten
Abyssinian cats are affectionate, energetic, brave, playful, very active. They easily find a common language with children. Abyssinians get along well with other pets. Their coat does not contain undercoat, due to which they practically do not shed. Abyssinian kittens are famous for their loyalty, kindness and compassion.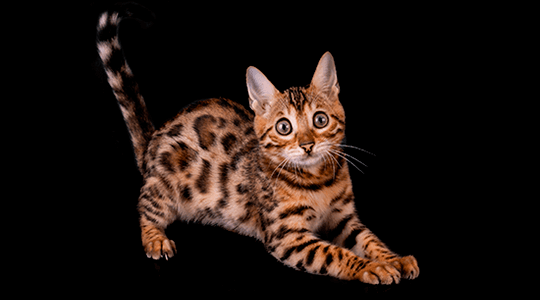 Do you want to buy a Bengal kitten
Bengal cats are an active breed. Bengals love children, see them as friends and partners for games and entertainment. Curious and attentive mini leopards will make excellent family members who can be trained and trained with interest. They are very smart, so it is easy and interesting with them. Bengals are unpretentious in leaving. Their coat contains no undercoat.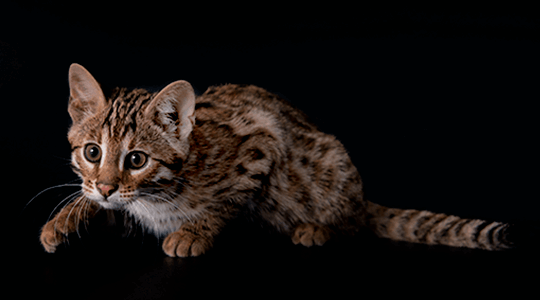 Do you want to buy a Bengal F1 kitten
Bengals F1 have the appearance of a savage and all the qualities that are inherent in hybrid cats: curiosity, devotion and ingenuity. Bengal F1 kittens learn quite well due to their intelligence and leadership qualities of their owner. F1 Bengal kittens are active, love games with their family members, but they are very wary of strangers.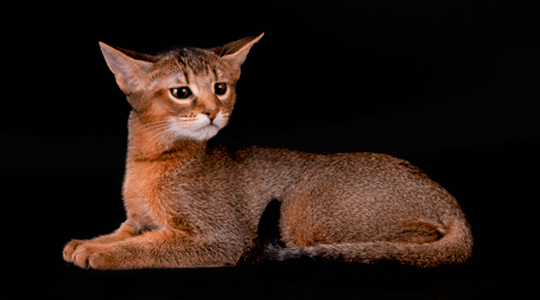 Do you want to buy a Chausie kitten
Chausie of the first generations from a wild jungle cat - large in size, one of their appearance inspires fear and respect. These cats are in close contact with their owner and his family, they love their loved ones very much and are ready to spend all their free time with them. The Chausie are very attached to their family. But they are wary of strangers.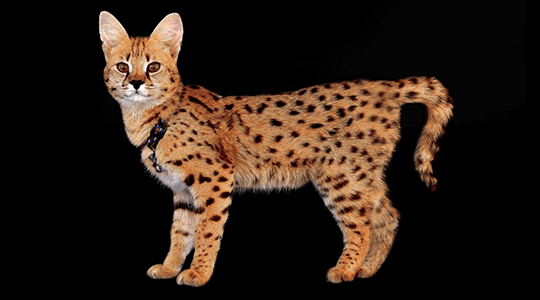 Do you want to buy a Savannah kitten
Savannah is a hybrid cat that will become pride for its owner and will make everyone around him admire him. Savannah F1, F2, F3 has a cocky look and sometimes impudent character. But this will not cause problems if you buy a kitten in a professional cattery (he will be socialized in the right way) and love him. Savannahs are trainable and fully committed to the learning process.
Make Request
Choose a kitten
Please take the quiz so we can suggest the best kitten for your desires and dreams
What breed are you interested in?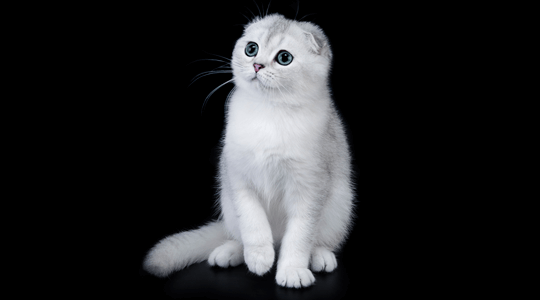 Scottish Fold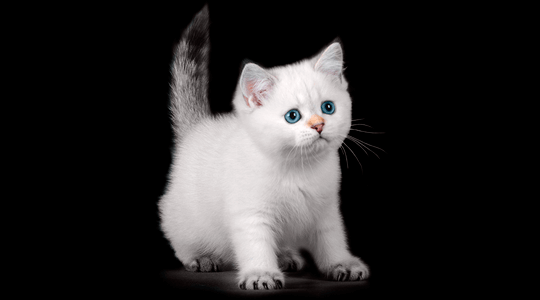 Scottish Straight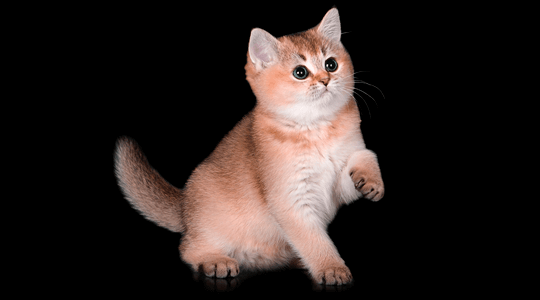 British
Abyssinian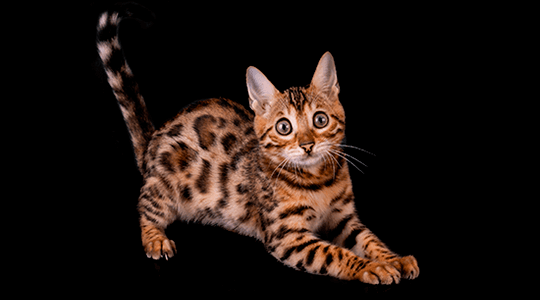 Bengal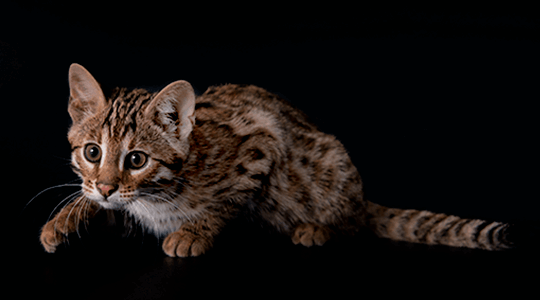 Bengal F1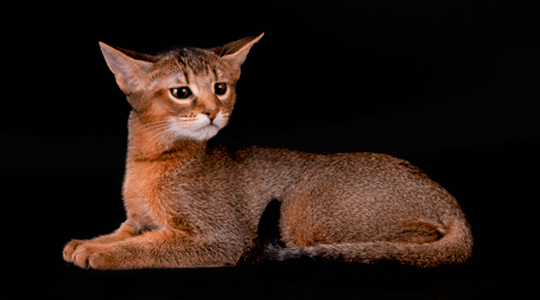 Chausie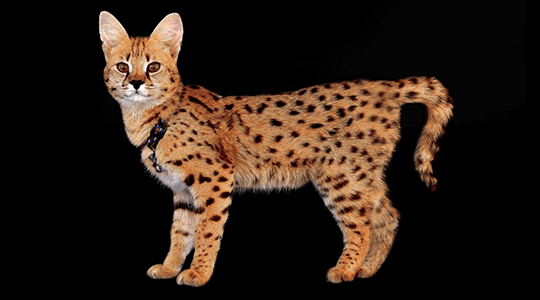 Savannah
Choose a generation (F):
The smaller the number, the more wild blood the cat has and the more it looks like its ancestor.
For what purposes do you want to get a kitten:
Pet Class - as a pet (sterilization required)
Breed Class - with breeding rights
Show Class - participation in show, with breeding rights
What is the maximum budget you are willing to spend on buying a kitten:
In US Dollars
Additional comments:
If you have additional requirements for your future kitten, write them here, please.
Choose where to send the kitten information:
We will send photos, videos, kitten price and other information about available for sale kittens.
Thanks!

GoldBreed Club
will contact you shortly.
About our club of cat lovers GoldBreed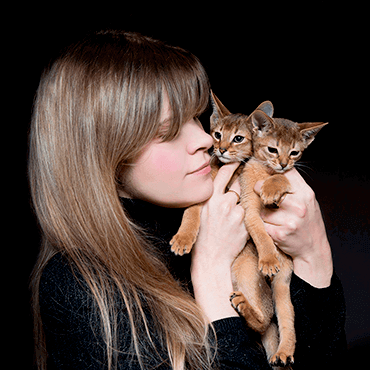 The GoldBreed club has programs and a system for monitoring the quality of kittens being born. Any mating cats in our club is carried out according to approved programs and planning, and does not happen spontaneously. We systematically conduct testing and examination of breeding cats for the presence of hidden viral and genetic diseases. On request, we will test and examine your chosen kitten. You can always find out what the breeding program of the cattery you are interested in is and what is the principle of breeding work in it.
Our club has friendly and experienced breeders. Our staff and cats are the main wealth! It depends on the professionalism of the former and the quality of the latter, whether your kitten will grow into a gorgeous pedigree cat. If you have any questions or problems in the upbringing process, our breeders will always be able to give practical advice.
A wide variety of breeds in our club will give you the opportunity to choose exactly the kitten with whom you will be "on the same wavelength". Here you will find cute Scottish kittens, regal British cats, leopard Bengals, loving Abyssinian kittens, wild-looking Chausie F1, F2, F3 and exclusive Savannahs F1, F2, F3.
Information for Buyers
How to make an informed choice of a kitten?
The appearance of a cat, its size, type of coat - these are the characteristics by which buyers usually choose a kitten. One should not forget about such important criteria as the character of the cat, its temperament, physical condition and intellectual ability. So, for example, it will be difficult for a calm person to cope with a cat of a large and active breed. Conversely, a calm cat is not interesting to an active owner. Therefore, it is important to choose a kitten of a breed that will suit your temperament and personal qualities.
If you need a companion cat, almost any breed from those presented in our club can suit you - you just need to figure out how you are going to spend time with your cat. It is important to analyze your family's temperament and lifestyle.
Depending on this, you need to choose a kitten of such a breed and with such a temperament that will allow him to harmoniously fit into your lifestyle. In our club you will find large and medium sized breeds, active and calm. It will not be difficult to choose the right breed, which would combine the necessary external data (size, weight, type of coat, color, etc.) with a character and temperament suitable for you.
Our articles about cats tell the history of the breeding of each cat breed, why it has certain, sometimes even unique external characteristics, for example, leopard color, hair without undercoat or loap ears. Articles about breeds will help you understand how active cats of certain breeds are or, conversely, calm, whether they need a lot of physical and mental stress. Reading the characteristics of the breeds in the articles on our website, you will find out whether she can make friends with other pets (be it a dog, cat, rabbit or ferret), whether it will suit you if there are children in the family, whether cat will become a playmate for them and what kind of care each cat breed needs.
How to buy a kitten?
Have you decided to buy a kitten? Then feel free to call or write to us. Talk to the breeder. It is important for us to know which cat you see next to you. Do you want her to lie quietly on your lap or play with children or take first places at show? These wishes will help us find you a real family pet and a true friend. Take your time looking at the kittens. We are sure that each of them is beautiful at first sight in its own way, but only an experienced breeder knows what a kitten has in mind and how it is raised.
After discussing the image of the future pet with the breeder, think, are you satisfied with the owner of the cattery or his specialists? Did he answer all your questions? Good breeders will become your faithful helpers throughout the life of your pet: they will tell you about the care and help you out in unforeseen situations even after the purchase.
Listen to your heart. Which kitten did you like the most? If no one - do not be discouraged. The breeder will definitely find the right kitten for you. The breeder's proposal is usually formed on the basis of a conversation with you, where he discusses all the features of the desired pet: behavior, appearance, its functions in the house. We do not sell a product, we make your dream come true.
Have you chosen? All right, well, then, buy! It's time to get to know the future pet better and draw up all the documents (we have it strictly!): The purchase and sale agreement, the inspection certificate, the transfer certificate and other necessary guarantees that we are raising elite purebred cats.
Caring is important! Therefore, together with all the documents, we will give you the kitten's veterinary passport. In addition, breeder will tell you in detail about vaccinations and follow-up care, and describe in detail the diet and daily routine. Let us remind you that even after taking a kitten, you can contact us for help or advice at any time!
About Shipping
Club "GoldBreed" will help the buyers of our kittens in:
Organization of shipping delivery to any country and city in the world;
Registration of veterinary documents for leaving the Russian Federation and entering another country;;
Chipping and vaccination;
Testing for rabies antibody titers (If necessary);
Delivery for transfer to an accompanying person to the airport, bus or railway station;
Delivery of a kitten without an accompanying person "Cargo";
Clarification of the rules for import into the buyer's country.
What do we NOT recommend when buying a kitten?
The Goldbreed Club DOES NOT recommend:
Buy a kitten by ad from individuals;
Buy cats in a cattery, the owners of which are reluctant to make contact and do not welcome further communication;
Buying a kitten at a pet store;
Even if the seller is ready to provide you with documents, in these cases there is no guarantee that they are genuine, that the kitten is really purebred, kept in proper conditions and is not sick;
Choosing a kitten is not buying a thing or a toy, be responsible, contact the professionals - we will find you a real friend.
How does the process of buying a kitten start at the GoldBreed cat lovers club?
Make request (select the desired breed, sex, color of the kitten). We will contact you and discuss further actions;
If you have not yet decided on the choice of a specific kitten from those presented on the site, you can fill out the …..Test …., select the desired breed, sex, color of the kitten. We will contact you and offer you a kitten from kittens already born, but not yet posted on the site. If the desired kitten has not yet been born in our catteries, then we will write you on the waiting list and inform you about the birth of the kitten of your dreams;
If you doubt the choice of the breed of your future kitten, contact us, our specialist will be able to help you and choose the optimal breed for you, with the kitten which you will be comfortable with;
If you want to explore our cattery and get acquainted with the breeds - welcome to the section "Our cattery";
If you would like to visit us in person, we will be happy to book you a convenient time for your visit.
We offer our customers:
Individual approach
For each customer, we select a kitten individually, based on his goals, needs, the time he plans to spend with a new pet and family circumstances. Do you need a cat that can do everything and is trained in everything? There are some! Is there a task of active play with your children? There are kittens of active breeds. If your house needs a calm friend for elderly parents, we will gladly provide you with such an opportunity - a calm breed kitten. It is important for us that your dreams of buying a kitten and its functions in the house come true, because we raise our kittens especially for you and your family.
Delivery to the buyer
Do you live in another country? No problem - we will deliver a kitten anywhere in the world. If you do not have the opportunity to come, you can buy a kitten without a visit to the cattery. We will discuss all the details of buying and choosing a pet by phone, chat or video call. Then we will arrange delivery of the kitten using the official deliveries of the Airline to the airport of your city. Delivery of a kitten to other countries is paid separately and consists of the amount of transport costs, the cost of obtaining permits and the cost of a transport box - carrying.
The documents
All our kittens have a full set of documents, including a birth certificate, pedigree, veterinary passport and a transfer acceptance agreement.
Help in choosing a kitten
If you have any difficulties and doubts about the purchase, discuss it with our specialists: they will tell you about the living conditions of the pets, study your desires and needs, help you choose a kitten just for you according to your requirements and budget. Do not hesitate, we are breeders who not only sell kittens, but also care about their happy future.
We Offer Members of our Club
What do we offer to club members?
In the GoldBreed club you will receive:
An objective assessment of the exterior and temperament of the cat;
Registration of documents for kittens;
Consulting on feeding, growing, upbringing;
Possible help in selling kittens;
Placement of litter advertisements on the club's website and in our groups on social networks*;
Legal support: conducting business and litigation related to cats (purchase and sale, division, determination of property rights, recovery of damage). **
Mediation - out-of-court and pre-trial settlement of disputes and conflicts.
*By agreement and the availability of good photos of kittens.
How to buy a kitten for breeding correctly?
1) The purchase of a thoroughbred kitten should be taken with full responsibility. It should be remembered that there are many unscrupulous people who sell "not very thoroughbred" kittens, passing them off as purebred and, more tragically, not very healthy or even terminally ill animals. Therefore, it is important to get a kitten in a professional cattery and official club.
2) Which cats are not allowed for breeding:
The cat was bought "without documents"

. Remember: the breed of a kitten indicated on its birth certificate and pedigree is not just a reference to one or another breed. This is a confirmation of its quality, breed characteristics and compliance with the external characteristics of breed standards.

A cat bought without the right to breed

(in the kitten's birth certificate, the breeder or club made a note: "without the right of breeding.") This right may be limited:

Club when registering kittens when a felinologist detects genetic anomalies or defects that are incompatible with breeding;
By the breeder himself (unwillingness to use the lines of the breeder by other catteries);
By the buyer himself when buying a kitten. When the buyer pays a lower amount to the breeder, pledging to neuter the kitten and not use it for breeding. Buying the same kitten, but with "breeding rights", is more expensive.*

*When buying an animal "without the right of breeding", the pedigree can also be registered at the club. It differs only in the absence of ancestral pedigree numbers. The pedigree in this case is drawn up at the request of the buyer.
3) When buying a kitten, the buyer is given a kitten's birth certificate, which indicates the club and cattery of cats, where the mating is issued, parents, and all the data on the kitten. The buyer must exchange the kitten's birth certificate for a pedigree at the club that issued this certificate. The pedigree, in contrast to the kitten's birth certificate, contains extended information about the kitten's ancestors to the line of great-great-grandfathers. Pedigree is required when registering future kittens of this animal (both for the female and for the male).
4) Owners of future kittens need to show the mother and father at the show and receive a show certificate. Show must be attended prior to mating.*
* If the cat is a representative of the early generations of hybrid breeds (which are banned from visiting the show) or has not visited the exhibitions before mating, you must go through such a procedure in the club as an examination by a club felinologist and obtain a mating permit from the club.
This is the minimum that is required for all breeds of cats.
How to draw up documents for a cat and her kittens?
Before the owner of the cat plans to start her breeding, you must:
Become a member of the club;
Register your cat in the club;
Obtain a "Mating Permit";
Receive the "Direction for mating" (Act of mating), without which the mating will not be formalized;
Inform the club that the mating has taken place;
Inform the club about the birth of kittens and their number;
Contact the club for a litter registration when the kittens reach 45 days of age.
Important mating information
Owners of a female and a male must fill out the "Act of mating". The "Act of mating" is filled in in 3 copies: one copy for each and one copy for the club. When submitting the "Act of mating" to the club, copies of the pedigree for the male are attached to it. Copies of the documents for the male must be signed by the owner of the male. If the owner of the male is a member of the same club as the owner of the female, pedigree is not required. If the owner of the male refuses to provide this package of documents, you should refuse to mate. When mating, these documents must be provided.
To draw up documents for kittens, you must:
Pedigrees of kittens' parents;
Exhibition assessments (certificates) for a male and a female

or

their assessment by the club's felinologist (carried out in the club);
Membership of the owner of the female cat in the club;
Registration of the female cat in the club;
Breeding permit obtained from the club;
A mating certificate issued by the club and signed by the owners of the male and female;
The fact of the birth of kittens, which the owner must inform the club about immediately after the birth of kittens;
Kittens registration by the club's felinologist at 45 days of age.
How to get the status of a cat breeder?
A cat breeder is a person who owns a cat (female) from the moment of mating until the registration of the litter.
To become a cat breeder, you must:
To be the owner of a female cat, which is buy with the right of breeding and has a formalized pedigree;
Become a member of the GoldBreed cat lovers club;
Register your cat in the club.
How to open a cattery of cats?
To open a cattery and become a professional cat breeder, you must:
To be the owner of a female cat, which is buy with the right of breeding and has a formalized pedigree;
Have a felinological education, confirmed by the relevant documents (complete felinological courses);
Become a member of the GoldBreed cat lovers club;
Submit documents for registration of the cattery in the club.
The name of the cattery is a letter combination that will be inscribed in the nickname of each kitten born from a breeding cat. This combination is an integral part of the nickname for all kittens bred by the breeder, regardless of breed. To get the name of the cattery, you need to independently come up with a combination of letters and fill out a special application form.
As a rule, they come up with three different options to choose from. Next, you need to pay a cash fee, then transfer all the necessary documents and a receipt for payment to the club. As soon as registration is completed, all kittens of the breeder will receive a cattery prefix to their nickname in their personal pedigree documents.